Yesterday, our condo building was having plumbing upgraded and the water was shut-off for the entire day. That meant a trip to Toronto's Eaton Center was in order. On my adventure at the mall, which with a 14 month old girl is truly an adventure, I fell in love with Kate Hudson for Ann Taylor. The peplum dress, shown on the right, is a fantastic example of beautiful tailoring and fit. These are classic dresses that inspired me to pick out some patterns that would replicate the look at a fraction of the cost.
I love the bold print and edgy leather and stud bracelet. The hard leather and metal look is showing up everywhere in accessory lines, from Ann Taylor to Jacob (a French-Canadian Label that I also adore).
I love this behind the scenes picture with Kate Hudson and the photographer-so Kate, so timeless! I think I might l love the flower arrangement and the large bay of french windows as much as the beige lace dress!
I discovered that the Bebe store had been replaced with J.Crew Toronto. I love J.Crew, but the next picture I took was that I loved the styling. Why not place a bold necklace over the collar of a vest-it's a styling touch I would never have thought to try. I'm sure it came out of the necessity to show more product to window shoppers like me, but I still think its a great way to update a look.
I have to agree with the blogger of
The Rantings of a Shopaholic
, that I wasn't in love with J. Crew Fall 2012. There are some nice pieces, but I wasn't fanatic about the mixture of patterns or the strange faux animal fabrics.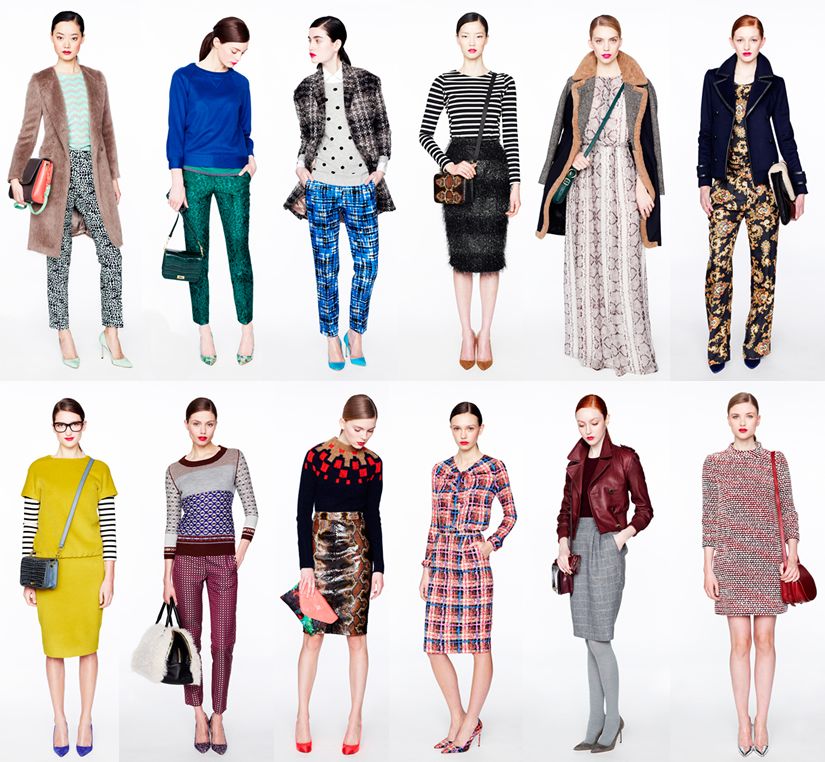 What I was most in love with was watching Daddy walk our baby girl! She is quite fast, but still toddling along in the most endearing manner. My absolute favorite was watching her walk into a store with loud bass music and start dancing right there at the entrance! It's something I'll never forget and I love how she made other shoppers forget what they were doing and laugh!