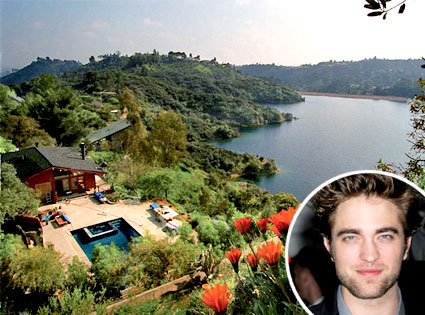 No this isn't a set for the next Breaking Dawn movie, this is the actual home that Robert Patterson and Kristen Stewart are shacking up in. It's a five bedroom shindig set in the hills of Bel Air. More importantly, it's totally lovely, no matter who lives there. Although I swear this home has all the markings of being a Cullens home, ie: lots of glass, open concept, very sexy...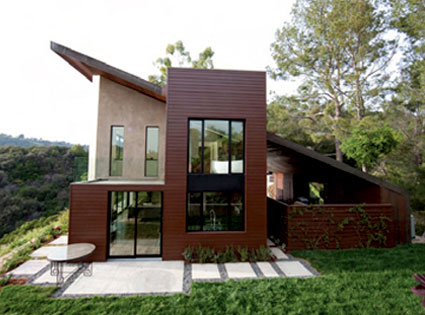 The only trouble with being Robert Patterson or Kristen Stewart is the Twihard fans that break into the community to stumble around your house. A huge faux-pas, so I'm glad these photos were posted at
The Awful Truth
to try and crack down on all the crazied little girls and not so little girls.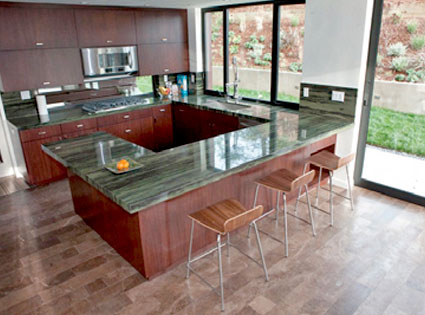 This next shot shall make you dream of running of to Hollywood and never wanting to get out of bed!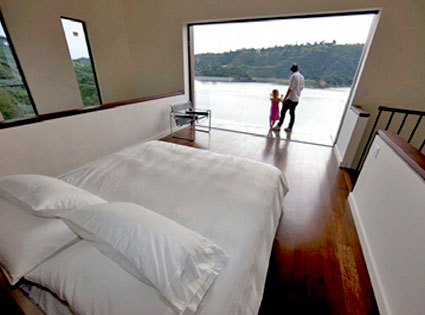 No matter who lives here, this house is fantastic. Just the sort of place I'd love to live in and watch the Twilight Saga! One thing is certain, these two sizzzle together!