This is the perfect collection for the woman that plans on jet-setting around Europe this summer. Beautiful lace, layers of sheerness, ruffles, fringe, its all there! D&G always understand the power of a strong silhouette. Here are a few examples...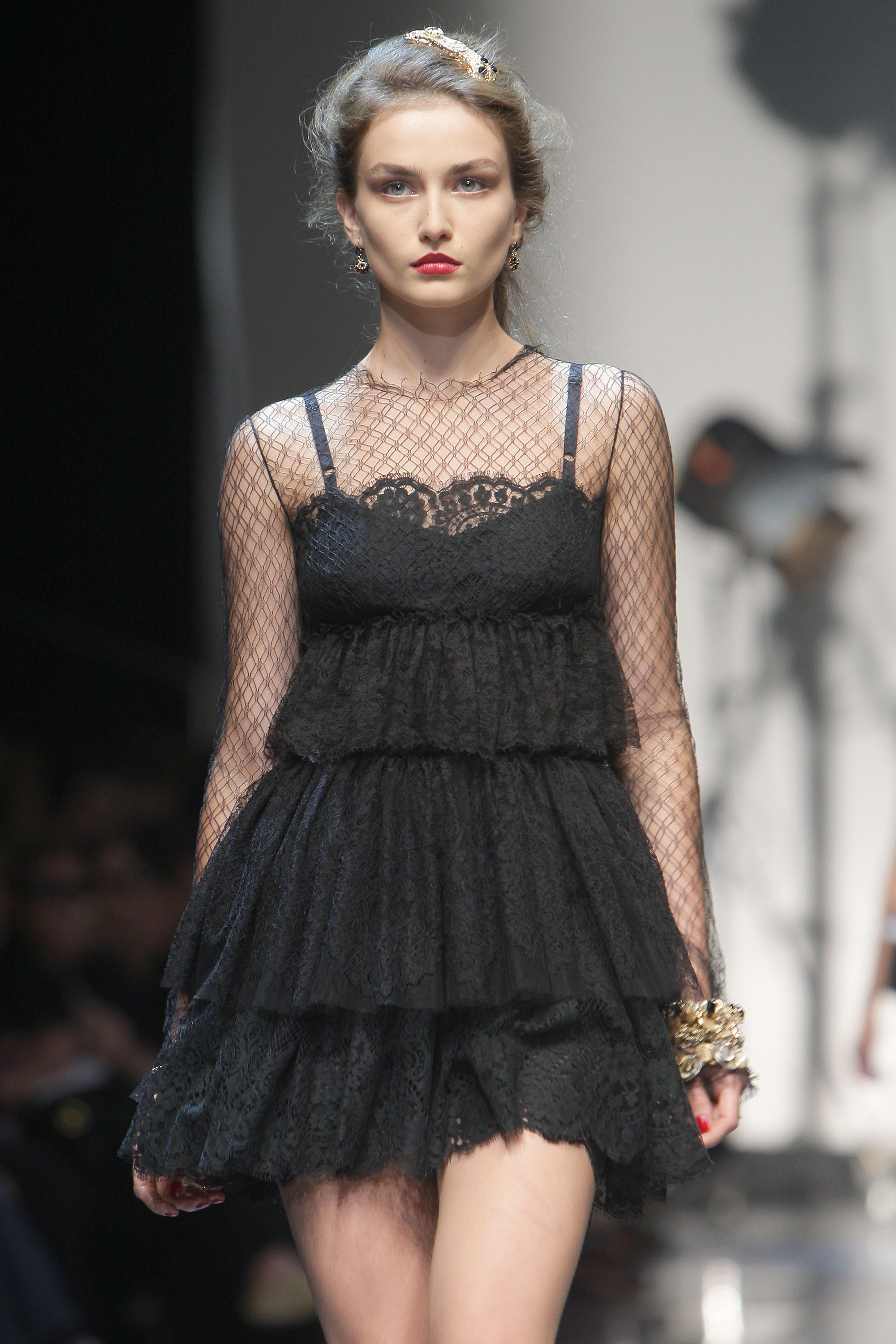 D&G bathing suits are just as lovely, retro, and inspired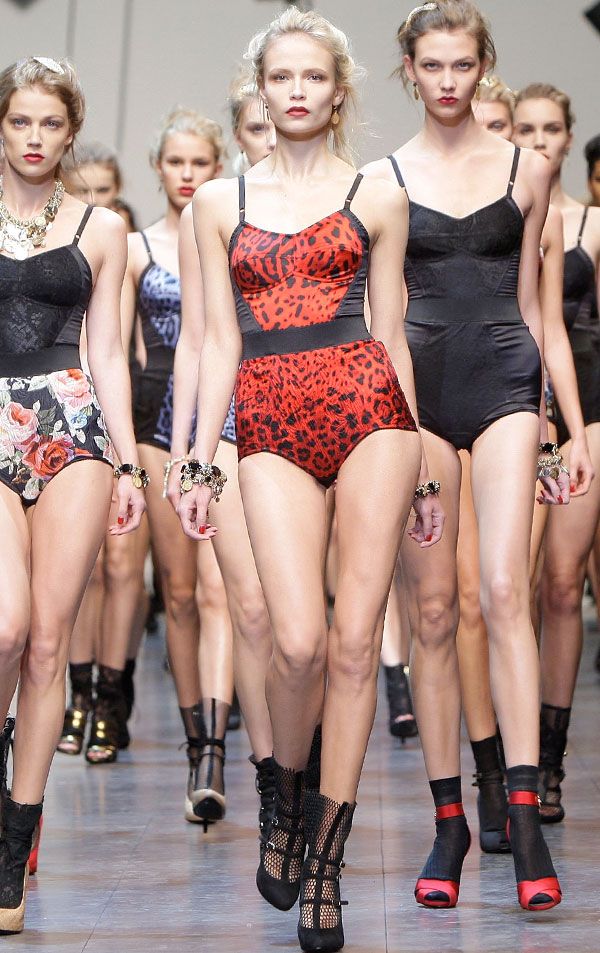 Get the Look for Less
A quick hop around the web and I can round up a similar look for under a $100. Here goes...
Imagine a fun night our rocking this D&G inspired look! Ruffles and lace are some of the key elements of the D&G show, this dress is
Casual Couture by Green Envelope and retails for $95
, but worth every penny. Make sure to not let this dress look like the 80's by following the hair tutorial on chignon's at the end of this post. Oh, and we still got five bucks to spend...hmmm...the one other vital element to the D&G look...
My pick for those vintage red lips, which was inspired by Isabella Roselini, goes to Clinique Color Surge Vintage Red. I was able to find a tube on eBay for $4.99, usually sold for $14, and is brand new in its package. Okay, I blew the budget by a few cents, but I got the D&G look for less!
Okay, I blew the budget by a few cents, but I got the D&G look for less!
Want this look on yet more of a budget?
Here are a few tricks...
Toss on a black dress, empire waisted with soft layers or a cut that gives you a strong silhouette.
Wear red lipstick and natural eyes.
Toss a black or white lace shawl around your shoulders. Beta Acessories at Etsy has this awesome vintage black scarf for only $13.50! I'd also suggest checking your local fleamarket and thrift store for similar finds, too.
Pull your hair into a loose chignon or low ponytail.
I really love this video on a beautiful loose chignon, too.
Isn't it wonderful to be so inspired! D&G rocks! How would you wear some of these looks? Leave a comment because I'd love to hear what you have to say!