I have flipped for skirts this fall. I recently picked up something like seven skirts from a vintage store shopping excursion. It might be due to the fact that I recently read that wearing denim can cause women to feel more depressed than those that dress in other clothes. Don't get me wrong. I love denim! But, I feel more alive, bubbly, and zesty for life when I style an outfit together for the day. At my recent shopping trip to Aritzia at Toronto's Eaton Center, my daughter loved the music inside the shop and also the window display. They had these beautiful cut-out tree with a winter background. I was struck by the simple skirt on display. The overall outfit isn't something that I would wear. The skirt would be a good modern staple in any girl's closet. I snapped a picture and found on the Aritzia website the closest match to what I had seen. To be honest, I like this skirt better than the original picture that I took! It is the called the
Wilfred Rocco Skirt and retails for $115.
It does have a paper-bag waist, the maroon skirt above doesn't.
MAKE IT!
This simple cut of the skirt would make me want to sew my own version and tailor the fabric to my wardrobe. I found a great pattern for beginners. It is
Simplicity Pattern 2286, Version A
. I wouldn't add the ribbon detail, but I would topstitch the hem to mock the source of inspiration.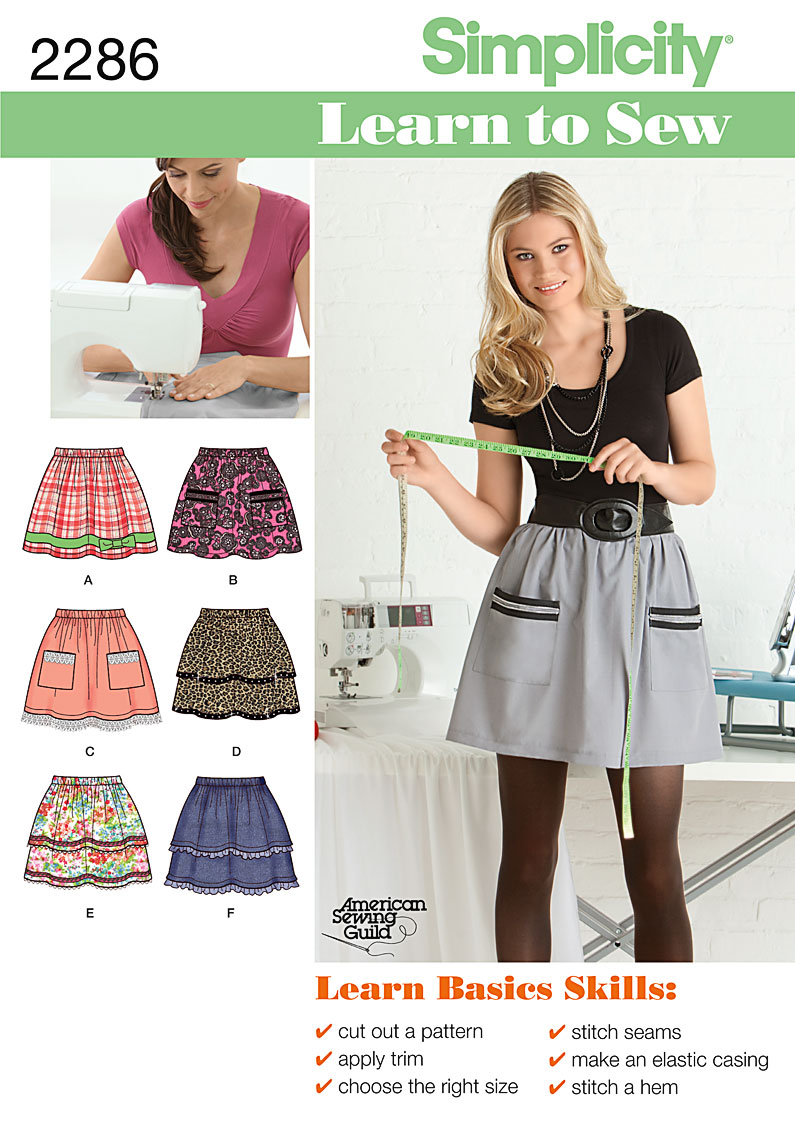 For those with more experience, I would suggest Cynthia Rowley Pattern 2215. It is out of print, but don't let that stop you from getting it. Etsy, eBay, and Amazon are all awesome options!
Here is a link to it on Etsy
. Sew up the skirt during the weekend, save yourself about $80, and go have lunch with the girls! That is one reason I love to sew. It can be cost effective and if you really like the cut, then sew it up in other fabrics and prints for year-round style.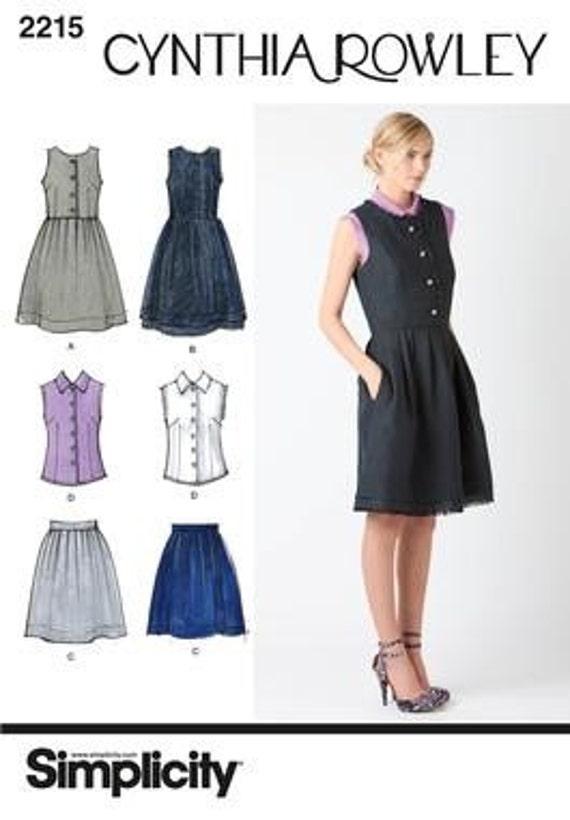 It's Made! Girls who have sewn the Cynthia Rowley pattern:
My favorite sewing shop, The Workroom, offers her own version at her blog,
Make Something
. Remember you can play with hem length based on your sense of style. The first two pictures are done by the blogger, Make Something.
Why not try the pattern with some color? The blogger of
Sew Your Own Place
did just that with beautiful results.
It seems these bloggers are hooked on CR Pattern 2215! She did one in denim, too.
Now, it's up to you! Do you want to buy it or make it?