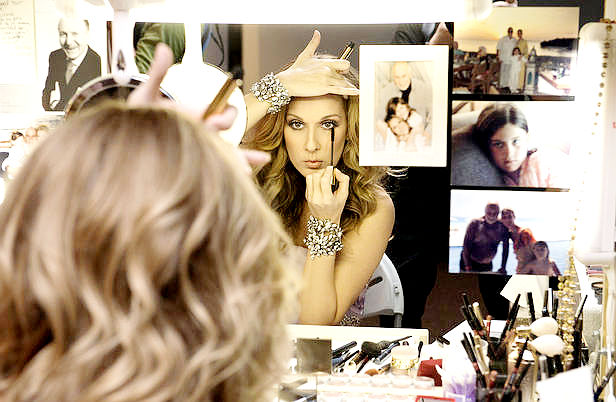 Time to Kick this Week off! After a furious jaunt to Costco this weekend, I managed to pick up a copy of
Celine: Through the Eyes of the World
for as little as $13.99.
I'll admit that I had images from How to Loose a Guy in 10 Days when Kate Hudson drags Matthew McConaughey away from a Celine Dion Tour. I really didn't want to be that girl, right! I even sort of hid the DVD in my shopping cart not that anything matters in terms of style when shopping at Costco. Who cares! I got it home and threw it on and it was SO AMAZING!!!
It wasn't that it was just about the music. The video is totally inspiring because Celine is constantly talking about being authenticate, chasing your dreams, and how to deepen your experience of love. Of course, you also just gawk at her clothes, the production, the sets, the locations....all of it was wow! I was also moved to grab a copy of of Celine's DVD when I saw her interview on Oprah. I felt like I had a totally strange image of her until I realized how to down to earth and fun she seems to be.





One last song to kick off your week...in the spirit of Mother's Day!





Why not try to fire up some of the passion in your life! Do something that you love today and cherish the opportunities you have to love!